Writing Skills for Business English: Training for NGO Staff
Offered by
Commonwealth of Learning (COL)
Rajiv Gandhi Foundation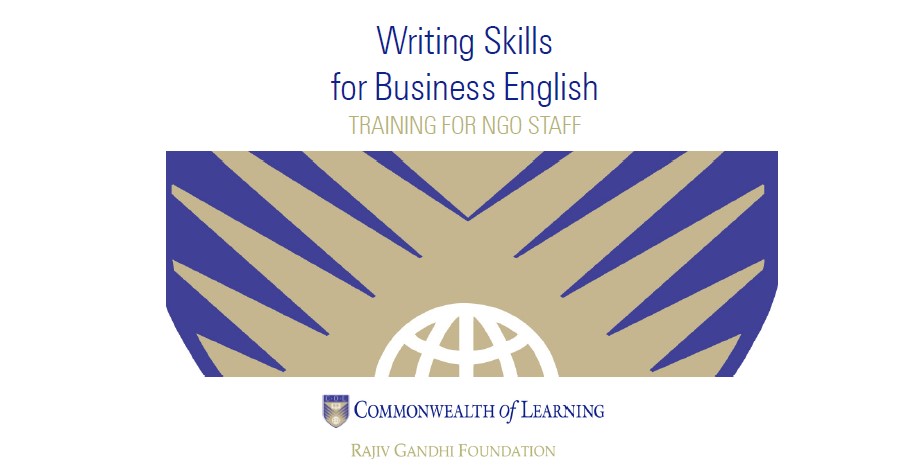 Course Overview
This course is designed to help you understand what you see, hear, and read. It will help you express yourself clearly when speaking and writing.
Learning Outcomes
• Increase your vocabulary and choose more appropriate and persuasive words.
• Identify the main points in anything you read (a newspaper, magazine article, or book).
• Write simple sentences, correctly using the recognised rules of grammar and punctuation.
• Construct longer, more complex sentences correctly.
• Write a correct paragraph using proper paragraph structure.
• Write a concise report, letter, or proposal.
• Write and design effective promotional pieces.
• Construct a case history that has emotional appeal.
Syllabus
* Module 1: Basic Grammar Skills
* Module 2: Putting Grammar to Use
* Module 3: Creating Short Writing
* Module 4: Applying English Skills to Special Projects