Basic Manicure and Pedicure Skills: A Flexible Learning Course
Offered by
Commonwealth of Learning (COL)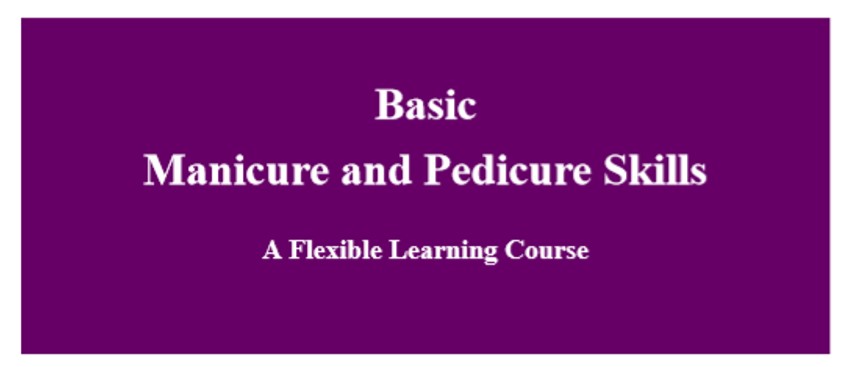 Course Overview
Through the INVEST Africa partnership of the Commonwealth of Learning (COL), representatives of three Kenyan institutes, namely Rift Valley Technical Training Institute, Mombasa Technical Training Institute and Thika Technical Training Institute developed a course on Basic Manicure and Pedicure Skills for non-formal community training. The course materials can be found here. Manicure and pedicure treatments are one of the fastest growing services in the beauty therapy industry. The Basic Manicure and Pedicure Skills course will develop knowledge and skills in the application of manicure and pedicure beauty treatments. This course will provide an introduction to the practice of manicure and pedicure and how to provide a full consultation to clients. Students will also learn how to maintain good hygiene and safety in all procedures, and how to perform a professional manicure, pedicure and special treatments.
Learning Outcomes
1. Describe the structure of the hand and foot
2. Identify conditions of the nail and skin
3. Describe basic hygiene and safety measures to maintain a healthy environment in the beauty clinic;
4. Conduct a comprehensive client consultation;
5. Demonstrate skills in manicure and pedicure treatments.
Syllabus
Unit 1: Introduction to manicure and pedicure
Unit 2: Nail and skin conditions
Unit 3: Hygiene and safety
Unit 4: Customer care
Unit 5: Manicure and pedicure treatments